Book Hotels in Bloomington, Minnesota
Wander wisely with the Travelocity Price Match Guarantee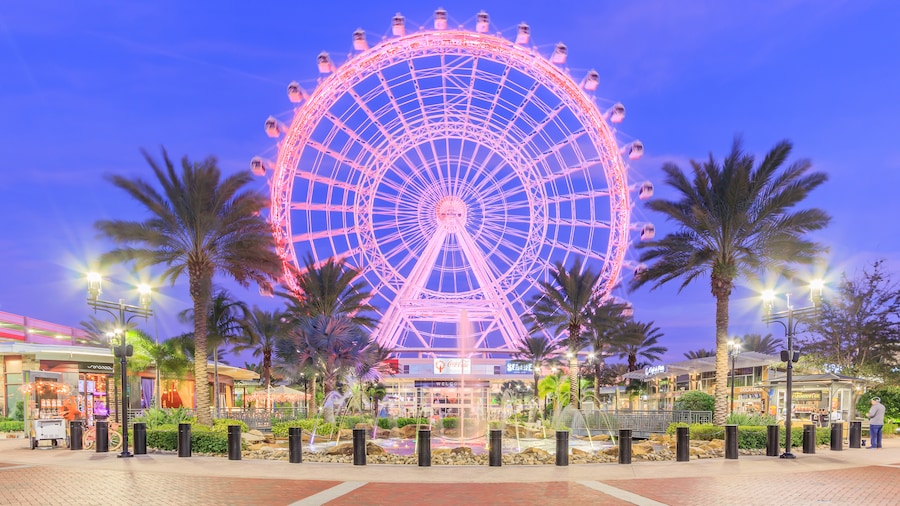 Chose among tens of attractions and explore Bloomington with the whole family!
Check hotel availability in Bloomington
Tonight
Check prices in Bloomington for tonight, Jun 9 - Jun 10
Tomorrow night
Check prices in Bloomington for tomorrow night, Jun 10 - Jun 11
This weekend
Check prices in Bloomington for this weekend, Jun 9 - Jun 11
Most frequently booked Bloomington hotels
Don't see what you're looking for?
See all available properties in Bloomington
View all properties
Lowest nightly price found within the past 24 hours based on a 1 night stay for 2 adults. Prices and availability subject to change. Additional terms may apply.
Bloomington Hotel & Travel Guide
There are two sides to Bloomington, Minnesota: In one corner, the nation's largest enclosed shopping center. In the other, more than 1,000 square feet of parkland per person, not to mention Hyland Park Reserve to the west and the Minnesota Valley National Wildlife Refuge to the southeast. Cheap flights to Minneapolis – just 10 miles to the north of Bloomington – are usually the best way to reach this beautiful, many-faceted town. Book one of the hotels in Bloomington now so you don't miss out on the chance to explore all that it offers.
Out and About in Bloomington
If you're into shopping, you're going to want to stop by Bloomington's Mall of America, the nation's largest fully enclosed shopping mall, which has more than 500 stores and a bevy of non-store attractions like a flight simulator. But Bloomington is more than "just" shopping and beautiful green spaces. You'll also find a collection of theme parks for everything from Star Trek to Lego, cultural attractions like Japanese gardens, and historic Fort Snelling. There's also a lively nightlife to be had and several walking tours to choose from.
Eating and Drinking
As you'd expect in a city that houses the headquarters of several large national and international companies, Bloomington's dining options are rich and varied. Of course, many Bloomington hotels offer their own restaurants, but you also have plenty of outside options to choose from. Drive Highway 494 and you'll pass Latin taquerias (taco shops) and Mongolian BBQs, plus plenty of other Italian, Japanese, Chinese, and Mediterranean options. Most restaurants are within a couple blocks of the highway or other main roads, including a cluster of organic and high-end dining options on York Avenue South and Frances Avenue South.
Shop for the best Bloomington vacation packages on Travelocity and take advantage of our Travelocity Price Guarantee: If you find a better price on cheap hotels in Bloomington or any other part of your itinerary, we'll honor that price and refund you the difference.
Frequently asked questions
What are the top kid-friendly hotels in Bloomington?

Take some of the trials out of traveling with youngsters by opting for a family-friendly Bloomington hotel. From entertaining amenities to additional services, these stays offer perks that'll help make your getaway an effortless one: You'll be well looked after at

Holiday Inn Bloomington Airport South Mall Area, an IHG Hotel

. It comes with a kids' menu, a swimming pool and a talent for making families feel at home.

Home2 Suites by Hilton Minneapolis Bloomington

is another great choice. After a long day of sightseeing, come home to your comfy room and amenities like a barbecue grill and a swimming pool.
Where can I find cheap hotels in Bloomington?

At Travelocity you'll find really nice hotels in Bloomington at great prices. We source incredible prices with our trusted partners, so you have a tempting selection of cheap hotels to choose from. If you can be flexible on dates and location, consider staying at a hotel near Bloomington rather than in Bloomington. We may find you even better rates, too.
How do I find the best Bloomington hotel deals?

Simple! On Travelocity, look through the fantastic offers we've already found in Bloomington then use our filters to find a great deal that's perfect for you. Enter your travel dates, select the number of rooms you need, and we'll do the rest. You can get great discounts on flights and car hire, too, when you bundle.
How much does it cost to stay in a hotel in Bloomington?

The cheapest hotel in Bloomington is $67. This price was available within the past 7 days, for stays with a check-in date within the next year. Of course, the price you pay depends on your dates of travel, the length of your stay, and the hotel's location. Prices and availability are subject to change. Additional terms apply.
How many hotels are in Bloomington?

There are 1,688 hotels in Bloomington on Travelocity.
What are the best hotels in Bloomington?

Bloomington has so many great hotels to choose from at Travelocity — and it's so easy to find the perfect one. Just choose one of our popular pre-selected hotels with great reviews, or you can refine your search to build your ideal stay. Simply filter hotels based on price or star rating, or select properties with a pool, a hot tub, or a range of other amenities and pick the best place to stay in Bloomington for you!
When is the best time to visit Bloomington?

If you want the joy of a fun-filled trip in peak season, visit Bloomington during . If you'd prefer the peace of off-season, book a stay during quieter months, such as .
When is the cheapest time to stay in Bloomington?

Based on historic data is usually the cheapest month to visit Bloomington. However, we have incredible deals all year round, so we're confident you'll find a room in your budget whenever you choose to travel.
Are there any great family-friendly hotels in Bloomington?

There are multiple hotels in Bloomington that will please the whole family. Do you need adjoining rooms, babysitting services or a swimming pool? We've got you covered. Use our family filter to narrow your search down and use guest reviews to help you pick the perfect place for your next family trip to Bloomington. We have plenty of kid-friendly hotels in Bloomington to choose from on Travelocity!
Why book a hotel in Bloomington through Travelocity?

Because we have the top hotels in Bloomington! We want to help you travel more and worry less. That's why we've put the most amazing hotel, car rental, and flight deals in one place. When you search for hotels with us, you know you're getting fantastic prices with no hidden fees and free cancellation on most properties up to 24 hours before your stay. If you become a Travelocity member, you also get exclusive member discounts. Sign up today!
How do I cancel my hotel booking in Bloomington on Travelocity?

Canceling your booking with Travelocity is easy. Sign into your account and select My Trips. Here, you will see your cancellation options. We offer free cancellation on many properties.
Recent Bloomington hotel reviews by fellow wanderers
Embassy Suites by Hilton Minneapolis Airport

5 out of 5

Posted 1 day ago

Travelocity Verified Review

"Had a suite with 2 beds and a pullout. Nice spacious rooms. Just a mile to Mall of America. Convenient location to drive anywhere."

A verified traveler stayed at Embassy Suites by Hilton Minneapolis Airport

Embassy Suites by Hilton Minneapolis Airport