2-Day New Orleans Tour (houston departure) HN2
By Jupiter Legend Corporation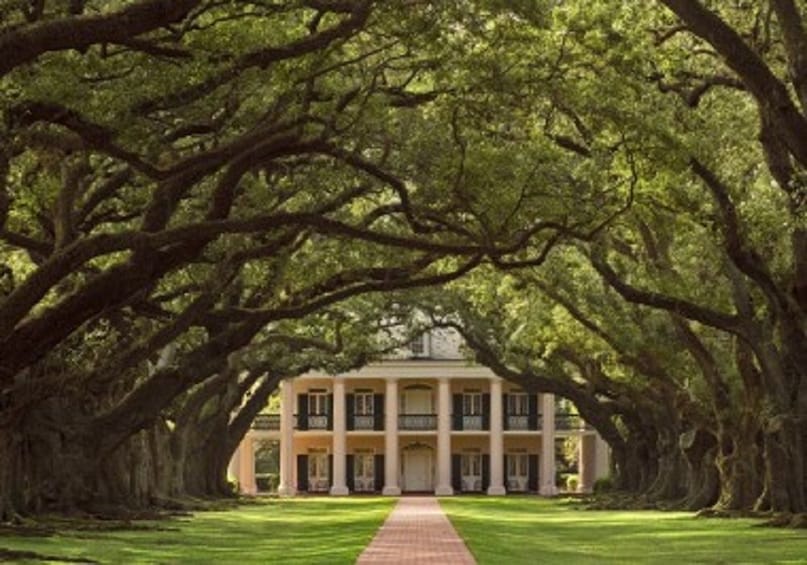 Enjoy hotel breakfast every day before departure

Exclusive stay in scenic hotel at the premier area

Visit the most classic spots of New Orleans

Take a bite of the authentic New Orleans

Experience the well-designed primary tour in Texas!
About this activity
What's included, what's not
Transportation (The type of vehicle used will be based on the number of guests on the day)

Hotel (Nights is less a day of tour days);

Bilingual driver and / or guide

Breakfast

Lunch and Dinner (Tour guide will arrange);

Air ticket, ferry, and shuttle transfer in some attraction area/national parks

Attraction admission fee (Prices are subject to change without prior notice)

Service fee (minimum USD 10/person/day any child/infant reserving a seat will have to pay as well

Personal room fees: Laundry or valet service, telephone calls, alcoholic beverages/mini bar items

Any personal expenses are not listed in Fee Included.

Air ticket, ferry, and shuttle transfer in some areas/national park

And other admission fee for those optional attraction that are not list above
Customer under 18 years old MUST be accompanied by at least one adult.

The itinerary will be subject to traffic and weather.

In case of attraction closures (due to holidays or construction, etc.), the tour guide may make some necessary changes to the itinerary accordingly.

This tour does not accept any City Pass or your own tickets for the attraction. Passengers who take this tour need to purchase admission tickets from tour escort on the departure date. Otherwise, we will stop providing services on the day

We make every effort to provide on-time service, it does not guarantee to arrive at or depart from any point as a specific time, which may be affected by any number of factors including weather, traffic, strikes, government shutdowns, war or terrorist attacks, or mechanical problem.

Before doing an individual activity or leaving the group, please get the agreement of the tour guide.

Hotel arrangements will be changed depending on the season. You can confirm your hotel information while you are on tour with your tour guide.

Emergency Contact (Toll-Free) (212) 334-4222

Please read [Terms & Conditions] carefully before you book the tour http://uvbookings.info/upload/terms/e.pdf
Day 1: Houston to New Orleans
When we reach Oak Alley Plantation, a U.S. National Historic Landmark located at the west suburban of New Orleans, our attention, right away, would be attracted to the astonishing beauty that the plantation presents. We will also have a Swamp Tour, a fun adventurous yet safe boat ride that showcases the unique eco system of New Orleans region. Next, we will head to our hotel for the night located at French Quarter district in New Orleans. Guests can enjoy the rest of your day exploring the area.
Itinerary:
Oak Alley Plantation(Optional, 90 mins), Swamp Tour(Optional, 90 mins), New Orleans, New Orleans French Quarter,Carriage tour (Optional, 30 mins), Check in French Quarter Hotel.
Day 2: New Orleans to Houston
First thing in the morning we are going to visit the National WWII Museum, formerly known as the D-day Museum, a military history museum emphasizes the American experience in World War II. Around noon we will take you to the Mississippi Steamed Jazz Cruise. The cruise from the heart of the French Quarter shows you why the city was founded on the beautiful crescent of the lower Mississippi River. The live Jazz performance on the steamboat will make you an unforgettable trip.
Itinerary:
The National WWII Museum(Optional, 90 mins), Jazz Steamboat Mississippi (Optional, 120 mins), Huston