For seasoned travelers, Global Entry membership is a great option to make air travel even easier. Find out everything you need to know about Global Entry from start to finish, so you can be jet-setting with ease in no time!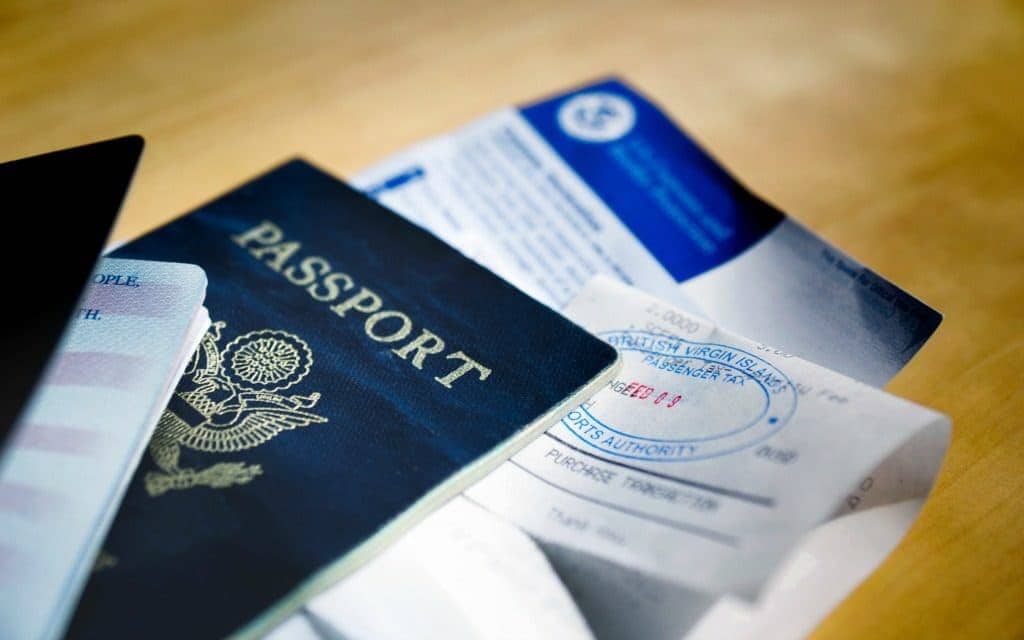 What is Global Entry?
Global Entry is a program that enables pre-approved, low-risk travelers to enter through U.S. Customs easier and more quickly. So, when you return from an international flight, you don't have to wait in that incredibly long line at Customs! Instead, you can go up to the automatic kiosks for Global Entry members and breeze right through.
Go here to find out if you're eligible.
Global Entry vs. TSA Pre-Check
You can either apply for TSA Pre-Check by itself, or you can apply for Global Entry which includes TSA Pre-Check. TSA Pre-Check is a separate program that makes it easier to go through security at the airport, because they've already approved you as a trusted traveler. This means you can go through a shorter line for security, without removing shoes, laptops, liquids, belts and light jackets as you would in the regular security line.
If you plan on traveling internationally, go with Global Entry. But if you're only traveling within the U.S., you may want to opt for TSA Pre-Check alone (which requires a different application process than what follows). Both memberships are valid for five years.
How to Apply
Your application begins online. Go here to create a GOES account, if you do not already have one. Your GOES User ID and Password will be how you access your Global Entry application.
Once you create your account, log in to fill out your Global Entry application. It's divided into 16 parts, but don't worry. It's not nearly as intense as it sounds! Each section is really short, but be prepared to have the following information on hand before you begin: your passport, driver's license, previous home addresses and employer information for the past 5 years. Otherwise, you'll end up like me, struggling to remember what the phone number and address was for my job from 5 years ago!
NOTE: There is a $100 one-time fee required when you submit your application. You can pay via credit card or through electronic bank transfer. Also, some credit card companies will reimburse your fee! Check to see if your credit card has those perks before you apply.
Waiting to Hear Back
After you submit your online application, you will eventually get an email about the status of your application. For mine, I applied on a Friday and received my email the following Thursday. The email simply states the status of your application has changed. You'll have to login to your GOES account to see if you've been accepted or not.
NOTE: The GOES website was extremely unreliable for me during this time! I tried logging in for an entire afternoon and repeatedly got error messages that the site wasn't working. It may take some patience, but keep trying!
Once you log in, there will be a message in your inbox telling you whether you were accepted or not. If you were accepted, the subject line will read "Conditional Approval Notification." This is your letter of conditional approval. Print a copy and bring this with you to your interview! This letter also contains your Global Entry Program Membership Number.
Scheduling Your Interview
After you get your letter of conditional approval, you will need to schedule your interview online. Pick an enrollment center near you, and select a date and time.
NOTE: The first available date/time may not be for a few weeks. But you can log in daily, and check for new availability. Earlier dates will open up regularly! You just need to keep checking back if you want to snag one.
Interview Process
Be sure to bring the following to your interview: your passport, driver's license, a piece of mail to prove your home address, and a print-out of your letter of conditional approval.
I did my interview at DFW International Airport (Terminal D, parking on level one). There were signs pointing me in the right direction as soon as I got in the door. At DFW, the signs say "Enrollment Center" next to a Global Entry icon, so it's very easy to spot.
I checked in at the Enrollment Center, waited about 5 minutes, then they called my name for my interview. They asked me to verify my address, show my passport, and then answer some questions. For example, they asked me if I had traveled to Canada or Mexico in the past 5 years, if I had ever broken any laws regarding customs, and if I had ever been arrested. Next, you do the fingerprint scanner and have your photo taken.
The officer interviewing me then gave me a run-down of how to use the Global Entry kiosks when you come back into the country. There are step-by-step instructions that are posted around their office (see below), plus I received a pocket-sized set of instructions to take with me.
Your Global Entry Membership
Assuming you pass your interview, the officer will tell you that your membership is effective immediately. You'll also receive an official "Approval Notification" letter in your GOES account.
Your Global Entry membership number (which was given in your letter of conditional approval, as well as your approval notification) is what you will provide to airlines as your "Known Traveler Number" when you purchase plane tickets in the future. This will allow you to use the TSA Pre-Check benefits going through security.
You will receive a physical Global Entry card in the mail, which you will need to activate online. However, you don't actually need to have the card with you when you travel. Your membership is tied to your passport number. So, as long as you have your passport, you'll be fine going through the Global Entry kiosks.
Congratulations!
You're officially a Global Entry program member. If you need any travel inspiration of where to go next, that's exactly what the Travelocity blog is here for! What are you waiting for? Start planning your next vacation!
Travelocity compensates authors for their writings appearing on this site; such compensation may include travel and other costs.