Don't let hectic holiday travel give you a headache! Instead, follow the tips below from our Gnational Gnomad Ava Roxanne Stritt of Spa Travel Gal for the best ways to survive this year's holiday travel season.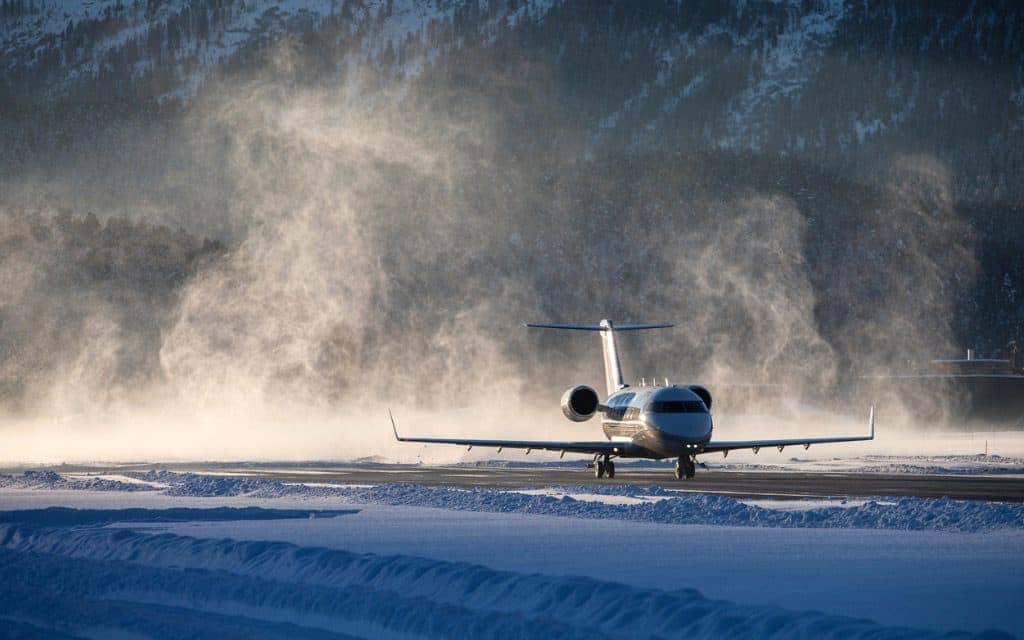 We all love to travel and there is just something about holiday travel that is just extra special to us all. Possibly it is the smell of cinnamon or sugar cookies in the air or the excitement on the faces of children and adults alike. So let's keep those smiles intact and learn to survive holiday travel like an expert. To make our holiday travel planning easier, let's focus on what we can do before, during and after our holiday travel to make it seamless and joyful.
Before You Go
Plan ahead – the sooner the better! There are many money-saving strategies out there and the time to explore them is now.
Look for package deals to get automatic discounts and sometimes extra perks when you book your flight, hotel, or rental car at the same time.

Sign up for newsletters to learn about extra savings, coupons and flash sales. You can sign up for the

Travelocity newsletter here

.

Allow pop-ups on your computer browser to take advantage of limited time coupon codes for discounts on travel booked that day. I recently got a 15% off coupon in my pop-ups on Travelocity. 

Pick non-stop flights if possible to eliminate layovers and the possibility of missed connections due to weather delays.
Christmas Day can often be the least crowded day in an airport. Most travelers are already at their destinations and many smaller airports are almost vacant. (This tip usually works best at non-international airports!)

Search hotels that are primarily booked for business travelers the rest of the year. Check out where the financial district is in your destination. Sometimes you can get a 5-star hotel for 3-star prices during the holiday season. 

The TSA updates their procedures, so always review before you leave for the airport. Since July, the TSA now requires travelers to remove electronic tablets (and any other electronic device larger than a cell phone) from their carry-on luggage before clearing security.
While You're Traveling
Joy should always be in the air during the holidays, and you should be too! So, let's discuss how to keep everyone happy and stress-free during holiday travel at the airport and once you're up in the air.
First check out my article: 

How to Make Air Travel More Enjoyable

. You will find tips here ranging from airport lounge access, Global Entry, u

pgrades and

Travelocity's Customer First Guarantee

. This guarantee takes a huge chunk of the stress away from travel any time of the year.

Remember that generally roads, airports and basically everything is more crowded during any holiday season, so add 30 minutes to 1 hour to all estimates of time. (You can thank me later!)

Keep the kids happy! Those little ones always have some extra energy, so let's put them to work – in a fun way, of course! You can find

free airport scavenger hunts

online, which are a great way to pass the time during any long layovers.
Most larger airports have a retail spa area with a spa menu designed for weary travelers and limited time. Search for one to find your Zen.
Larger airports offer multiple airport lounge options, so see if you are eligible for free or low cost entry. These lounges offer a place to relax that is much less crowded than the rest of the terminal, plus you may have access to faster complimentary Wi-Fi, snacks, drinks, cocktails, showers and reading material.
Those who are active military should check out what airport offerings are available to them. Special loungers, rest areas, and snack lounges are open temporarily for the holidays, while some are open year-round.
Upon Arrival
Once you arrive at your holiday destination, don't let all your hard work and planning fall astray now! Here are some final tips to make the rest of your stay go as smoothly as possible.
Many cities have upped their game when it comes to public transportation options. Before you leave the airport, scope out your destination's best options for getting around. You can usually find this information in the baggage pickup area of the airport.

If your destination doesn't have great public transportation, look into rideshare services, taxis, and rental cars. (And if you look up a map of the airport ahead of time, you can know exactly where to go and save some time once you get there!)
Sometimes the most advertised restaurants are also the most crowded and/or tourist traps. Find a local and ask them for their favorites places to eat. 

Looking for entertainment? Many museums have special events at Christmas, so check their online calendars to see what exhibits overlap with your visit. You may be surprised that some are actually free!
If you find yourself with too many gifts to bring back in your luggage, it may be easier to ship them back home rather than risk going over the weight limit! Give yourself time to mail things home before you head back to the airport for the return trip.
Ava Roxanne Stritt is an official Travelocity Gnational Gnomad. Gnational Gnomads is an exclusive group of high-profile travel and lifestyle experts who offer tips and inspiration on behalf of Travelocity. For more information on the Travelocity Gnational Gnomads, visit TravelocityGnomads.com.
Travelocity compensates authors for their writings appearing on this site; such compensation may include travel and other costs.