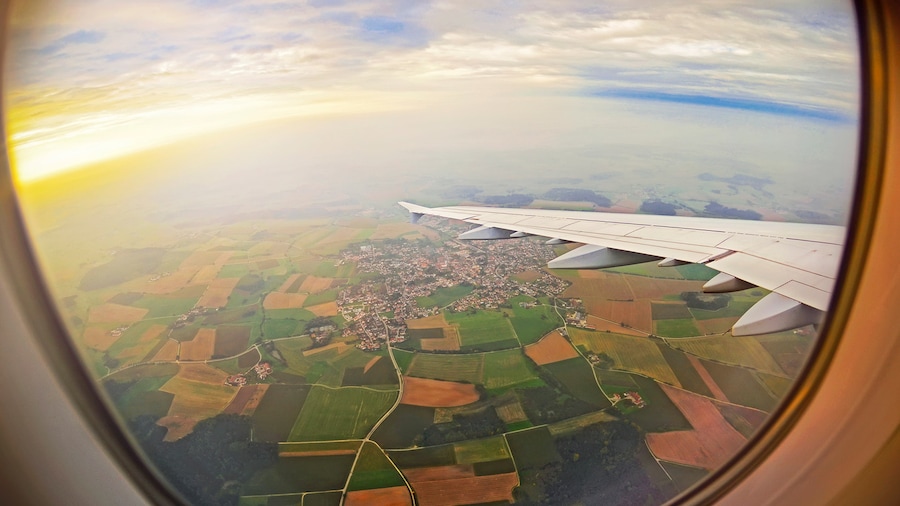 American Airlines Flights
It's time to get away—up and away! Book on American Airlines for sweet deals to all your favorite destinations. Learn about flexible flight options here.
Note: Exact policies vary by airline. Policies are subject to change. We recommend always checking the individual airline's policies before you book. Please visit the sites below to learn what is covered.
Flexible flight policies by major airline
Delta Air Lines: Flexible flight policy
Alaska Airlines: Flexible flight policy
American Airlines: Flexible flight policy
United Airlines: Flexible flight policy
Flight deals
Prices found within past 7 days. Prices and availability subject to change. Additional terms may apply.
Booking flights on American Airlines
Is there free Wi-Fi on American Airlines flights?
Although Wi-Fi is available on select domestic American Airlines flights, it is not free. You can purchase Wi-Fi when you schedule a flight on American Airlines or pay on the plane.
Wi-Fi costs around $10 USD per flight (international flights can cost more). If you are a frequent flier who needs or enjoys Internet access while flying, American Airlines offers the Monthly American Airlines Plan for a monthly fee.
Are drinks free on American Airlines international flights?
Non-alcoholic drinks are free on all domestic and international American Airlines flights. Alcoholic drinks are free on most international flights and some transcontinental flights. Before your trip, check your flight info to see if complimentary beer, wine or spirits are offered on your flight.
Even if your flight does not offer free alcoholic drinks, you are always welcome to purchase them on board.
Are meals included on American Airlines?
American Airlines offers cheap flights for domestic travel with snacks included on flights traveling more than 250 miles. Transcontinental flights between New York City (JFK) and San Francisco (SFO) or Los Angeles (LAX) include a meal, as do some other long-haul flights in the U.S. Check your flight info ahead of time.
If you want to reserve a meal on a flight that doesn't include one, you can do so with American Airlines within 30 days of your flight and up to 24 hours before boarding.
International flights to and from Europe, Asia, Australia and New Zealand all include meals. Flights to South American destinations may include meals, but check the flight information before you go.
Terms & Conditions
Important: Some destinations may have COVID-19 travel restrictions in place, including specific restrictions for lodging. Check any national, local, and health advisories for this destination before you book.
Booking conditions: Sample prices are quoted for one adult and include taxes and fees for round-trip travel on the promoted airline. Prices do not include baggage fees that may be charged by the applicable airline. Actual price may vary based on time/date of search, booking date, travel dates, origin, and destination. Sample prices above are updated daily; prices are found on www.travelocity.com and quoted in U.S. dollars. Advance booking requirements, minimum/maximum stay requirements, blackout dates, and other restrictions may apply and vary by booking date, travel dates, origin city, and destination. Portions of these flights may be operated by the airlines code-share partners. Fares and rules are subject to change without notice. Seats are limited and may not be available on all flights/dates. Lower fares may be available to selected destinations. Tickets are nontransferable and nonrefundable. Read the complete penalty rules for changes and cancellations applicable to the fare you're considering booking.
Usual booking terms and conditions apply (see terms and conditions).