Chinatown has become a cultural institution in many cities across the country, and it's easy to see why they've evolved into major tourist attractions. The crowded markets, unique architecture, rich heritage, and of course, the food! Endless options for authentic dining that you wouldn't normally experience anywhere else, and all of it is jam packed into these vibrant urban centers. I've compiled a list of the best Chinatowns in the country along with some of the "can't miss" places to go in each one. So, add these to your list or find the Chinatown in your city and explore their hidden charms!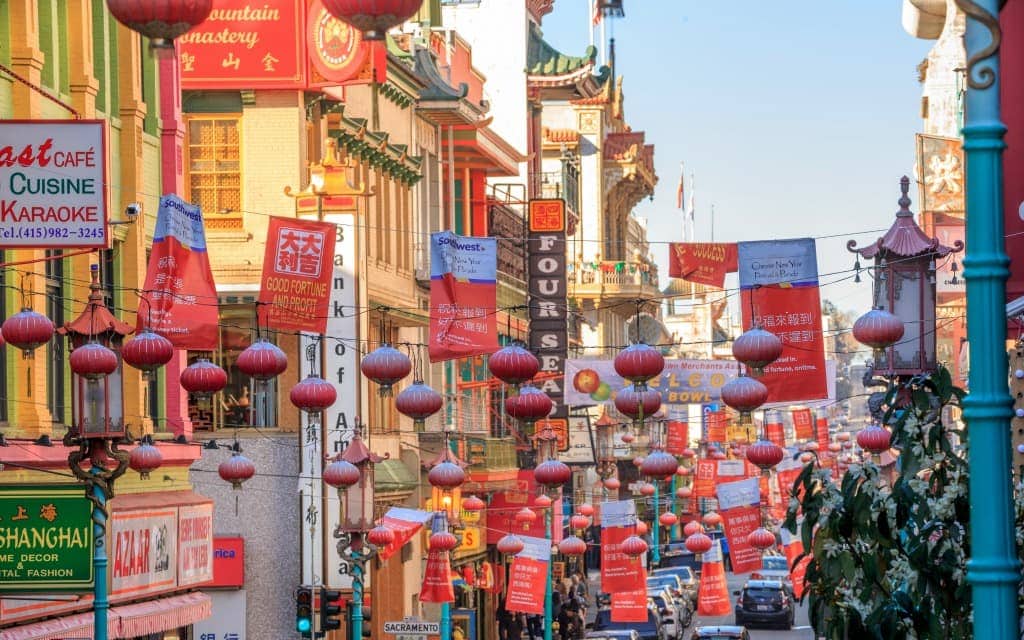 San Francisco
Established in 1848, this is the oldest Chinatown in North America and one of the largest in the country, which is why it's a must-see for Chinatowns in the US. The traditional architecture you see today was styled with the intention of attracting tourists to the neighborhood, and it worked. Today, San Francisco's Chinatown covers over 20 blocks of narrow streets and alleyways, filled with tourist shops, restaurants, fish markets, bakeries, and temples. Home to the highest Chinese population outside of Asia, this is truly the spot to experience total cultural immersion.
Can't Miss:
Golden Gate Bakery
Hang Ah Tea Room (the country's oldest dim sum house)
R&G Lounge
Hunan Home's Restaurant
Golden Gate Fortune Cookie Factory
New York
Although there are several Chinatowns throughout New York City, the most famous one is in Manhattan. It hails as the largest Chinatown in the US, encompassing about 40 blocks and home to over 150,000 Chinese-speaking residents. And in true New York fashion, this city within a city is a veritable melting pot. You'll find various types of Asian fusion restaurants along with Vietnamese, Thai, and Malaysian cuisine. Locals and tourists alike go to experience the bustling fruit markets, fish markets, tea shops, theaters, museums and countless hole-in-the-wall restaurants.
Can't Miss:
Museum of Chinese in America
Yunhong Chopsticks
Tasty Hand-Pulled Noodles
Nom Wah Tea Parlor
Jing Fong Restaurant
Chicago
Located on the Red Line only 20 minutes from downtown, Chicago's Chinatown is easily accessible by taxi (either by water or land). It was officially established back in 1905, but has grown to a current population of about 70,000. Enter through the iconic red "Welcome" gate and explore the vast array of traditional medicine shops, tea shops, grocery stores, museums, and massage parlors. Shoppers will delight in the authentic décor, souvenirs, and other gifts found at the Chinatown Bazaar.
Can't Miss:
Nine-Dragon Wall
Chinese American Museum of Chicago
Chiu Quon Bakery
Lao Sze Chuan
MingHin Cuisine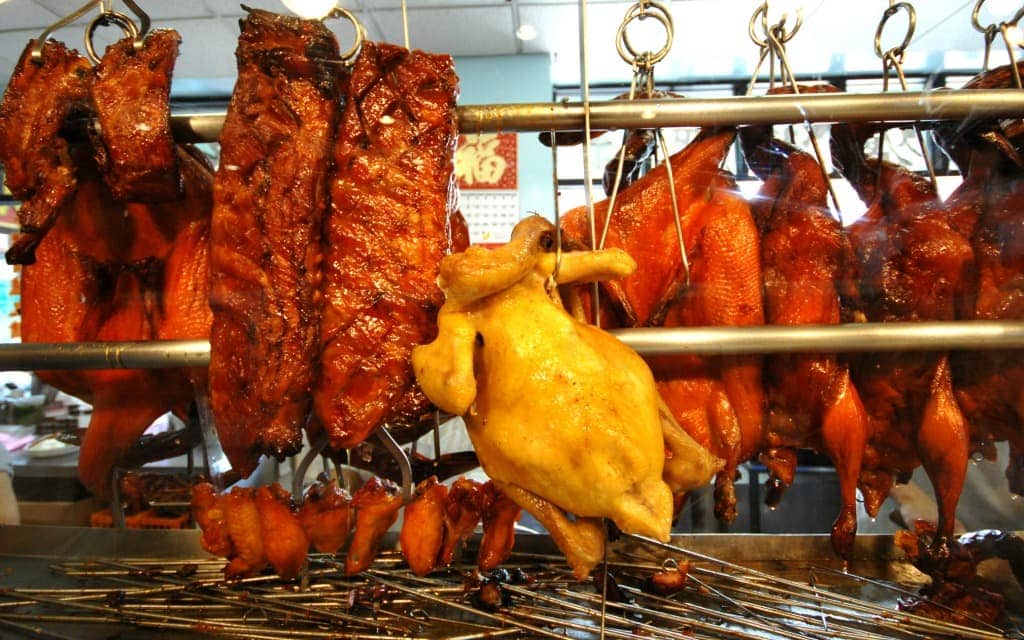 Seattle
Chinese laborers began to settle in Seattle in the 1860s and soon after, many other cultures followed suit. Officially known as the "Chinatown-International District of Seattle" or the "I.D." for short, this Chinatown has a cultural blend of Chinese, Japanese, and Vietnamese residents. The majority of Chinatown is on King Street, but within the community you can also explore Japantown and Little Saigon. An authentic pagoda provides the perfect photo op at Hing Hay Park, and if you're lucky, you can catch a live performance or tai chi class while you're there.
Can't Miss:
Wing Luke Museum
Uwajimaya Supermarket
Fuji Bakery
Tamarind Tree
Mike's Noodle House
Honolulu
Given its proximity, Hawaii has always had a strong influence from Eastern Asia. So, it makes sense they would have a prominent Chinatown rich in cultural and historical significance. These 15 blocks represent a microcosm of Asian society, including people from Japan, Korea, Vietnam, Thailand, and the Philippines. By day, the neighborhood is crowded with indoor and outdoor shops, street vendors, antique dealers, and restaurants. After dark, this Chinatown comes alive with parades, bars, and clubs, giving you a dual experience of two very different, but equally engaging, sides of this community.
Can't Miss:
Kuan Yin Temple
Sing Cheong Yuan Bakery
The Pig and the Lady
Royal Kitchen
Little Village Noodle House
Philadelphia
Like the others, this Chinatown has a rich history, dating back to the mid-1800s when Cantonese immigrants began settling here. It's conveniently located in Center City within walking distance of a number of other tourist attractions. The iconic Friendship Gate at the entrance symbolizes the relationship between the city and its sister city Tianjin. This is another Chinatown where you can experience a range of Asian food, including Japanese, Thai, Vietnamese, and Malaysian.
Can't Miss:
Asian Arts Initiative
1st Oriental Supermarket
Four Rivers Restaurant
Sang Kee Peking Duck House
Imperial Inn
Los Angeles
In the late 1800s, Chinese laborers migrated to L.A. to work on the first transcontinental railroad and founded the original Chinatown. Although it was paved over in the 1930s, they relocated to what is now the current site. A distinctive arched gateway marks the entrance to Chinatown, where you'll enter a vibrant community in a colorful urban setting. There's no shortage of shops selling traditional Chinese wares, clothing, and souvenirs. It may be small compared to L.A.'s Koreatown, but you'll still find this neighborhood to be a hot spot of activity with festivals and celebrations throughout the year.
Can't Miss:
Thien Hau Temple
Chinatown Wishing Well
Phoenix Bakery
Golden Dragon Restaurant
Yang Chow
Boston
You probably wouldn't expect it, but Boston has the third largest Chinatown in the US (after New York and San Francisco). It was established in 1890 in the heart of Boston near the Theater District. When you walk through the opening gate, you'll see two giant stone lions on either side that are meant to ward off evil spirits. The area is very densely packed with restaurants and shops. Consider taking a walking tour to make the most of your time there and ensure you don't miss anything!
Can't Miss:
Hayden Building
Mei Sum Bakery
Peach Farm
China Pearl Restaurant
Gourmet Dumpling House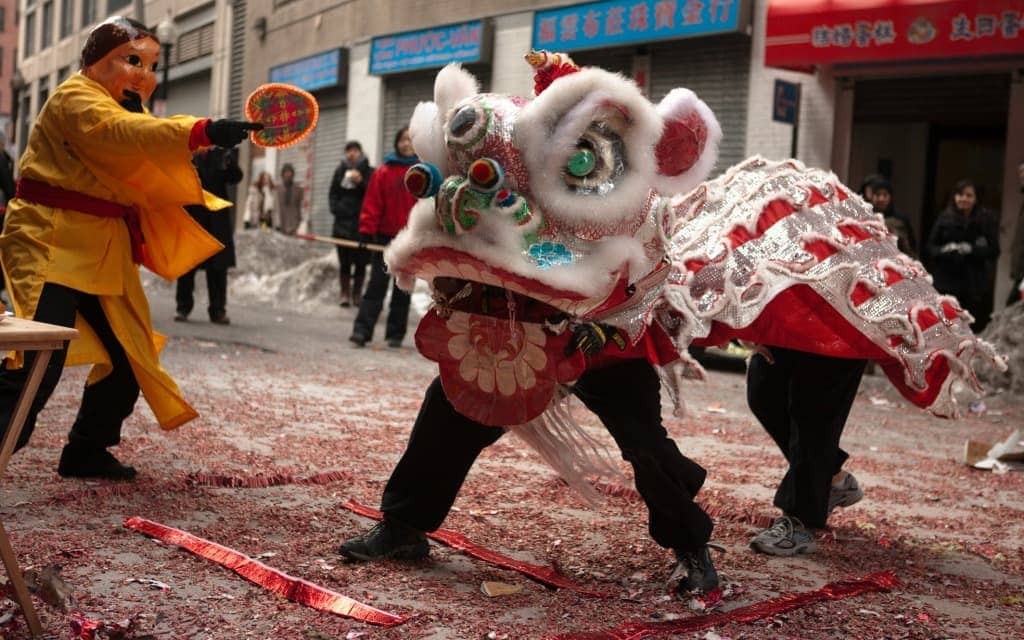 Honorable Mentions
It's hard to narrow it down for this list, but there are some honorable mentions that almost made the cut and are definitely worth pointing out. If there are any Chinatowns I missed that you've been to and loved, please share in the comments below!
Washington, D.C.
Houston
Las Vegas
Monterey Park
Travelocity compensates authors for their writings appearing on this site; such compensation may include travel and other costs.