Search results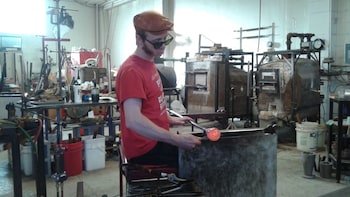 Seattle Glassblowing Experience
by Cheryl's Northwest Tours
Duration 4h Free cancellation available
Minimum 2 guests required to book this tour. This may be your Once-in-a-lifetime to try your hand at Glass Blowing. A step-by-step process with skilled and k...
Seattle Glassblowing Experience
Duration 4h Free cancellation available
per traveler $287 $287
Price is $287
per traveler
Free cancellation available
Blow Your Own Glass Experience
by Callahan's Firehouse Studio and Gallery
Duration 20m Free cancellation available
ItineraryJoin us for a personalized, one on one experience as we help you create your own glass art piece to treasure. You'll choose a design and color schem...
Blow Your Own Glass Experience
Duration 20m Free cancellation available
per traveler * $118 $118
Price is $118
per traveler*
Free cancellation available
*Pricing based on group of 1 travelers